Hey Soplings and Powerlings! Today is a special art reveal! This is a semi-spoiler—level 1 (meaning it does NOT reveal any major plot points).
This is Darcarus post-The Kings series. I'm extremely excited about this piece because his story (aka, the fallout from Sevrigel's events) is (VERY likely) the place we will be going next.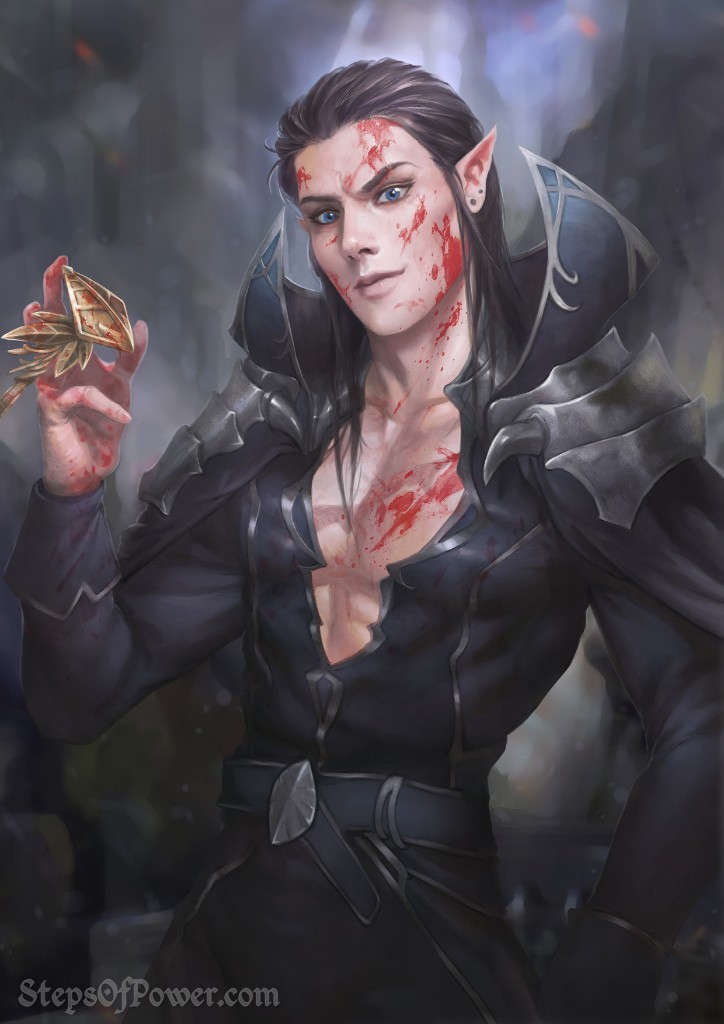 And, because it's another artwork for him, you get three more fabulous facts!
+ He plays with his soul creatures and lets them out to exercise and cuddle
+ His best subject was language. A natural gift with tongues, he surpassed Sairel in his variety and fluency. His tendency to speak crassly, however, left his father with little regard for his gift
+ He has a high pain tolerance